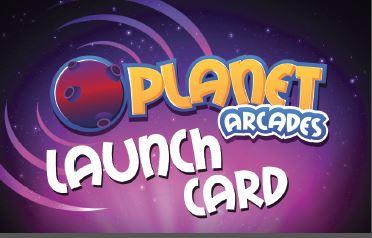 Launch Card
Planet Arcades four locations are entirely card based (no tokens). We've named the player's card the LAUNCH CARD.
The LAUNCH CARDS are not redeemable for cash (they are non-refundable). Points & credits are non-transferable and are not for on-sale.
Any unregistered LAUNCH CARD that's lost, stolen or damaged are the responsibility of the card holder. A fee may be charged for a replacement LAUNCH CARD.
Fair Play rules apply on all of our games.